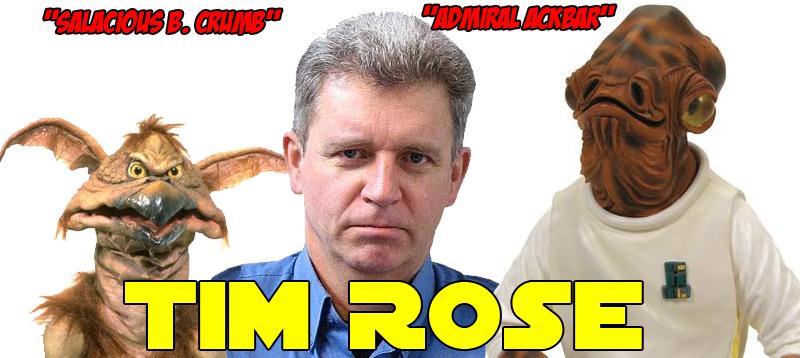 This week on Episode 164 of Bombad Radio we have Tim Rose, puppeteer extraordinaire! You know him from Star Wars mainly return of the Jedi where he was Admiral Ackbar and Salacious Crumb (among many) and the Muppets where he worked with Jim Hensen on the Muppet Show and the films from The Great Muppet Caper through Muppet Treasure Island and more! Add in his work on The Dark Crystal, Labrynth, Return to Oz, Howard the Duck, and even the newest season and episode of Doctor Who: Deep Breath with Peter Capaladi and we have a guest of such great magnitude we cant even believe it! 
For more information on Tim Rose and his work, check out his website found at: 
http://www.admiralackbar.co.uk/
. To Support Bombad Radio please use our
Amazon Link
and purchase all your Star Wars collectibles for a great price all while supporting us!
Share
|
Download