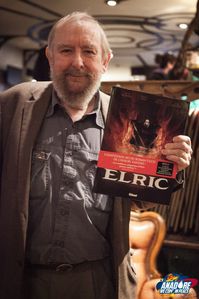 Host: Jason & Jeremiah
Guest: Michael Moorcock
Synopsis: In memory of a longtime friend, TGCer, and influence, we discuss the influences and work of Skelosh Delaroche first starting with his work on the script he, Bane, and Janus worked on for years POWER AND MAGIC. Then we have the mega-author Michael Moorcock (Elric Saga) on to talk about his amazing history of work, using questions from Skelosh and others.

Interested in the purchasing books by Michael Moorcock? Click here and support his work and the show!
Share
|
Download